Each donation helps us advance the Kingdom of God.
​
​
Thank you!
You can give by electronic transfer to the email:
eglisefoitriomphante@gmail.com
​
Please write as the answer: offrandes
​
You may also let us know any specification such as what the offering is for in the note section when you do your transfer. Ex. Tithe, youth, missions, stage renovation
Thank you for your generosity!
Come to our service sunday morning and you'll have the opportunity to give directly into the offering basket.

See you there!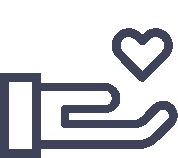 Celui qui Fournit de la semence au semeur, Et du pain pour sa nourriture, vous fournira et vous multipliera la semence.